6 Controversial Sports Award Votes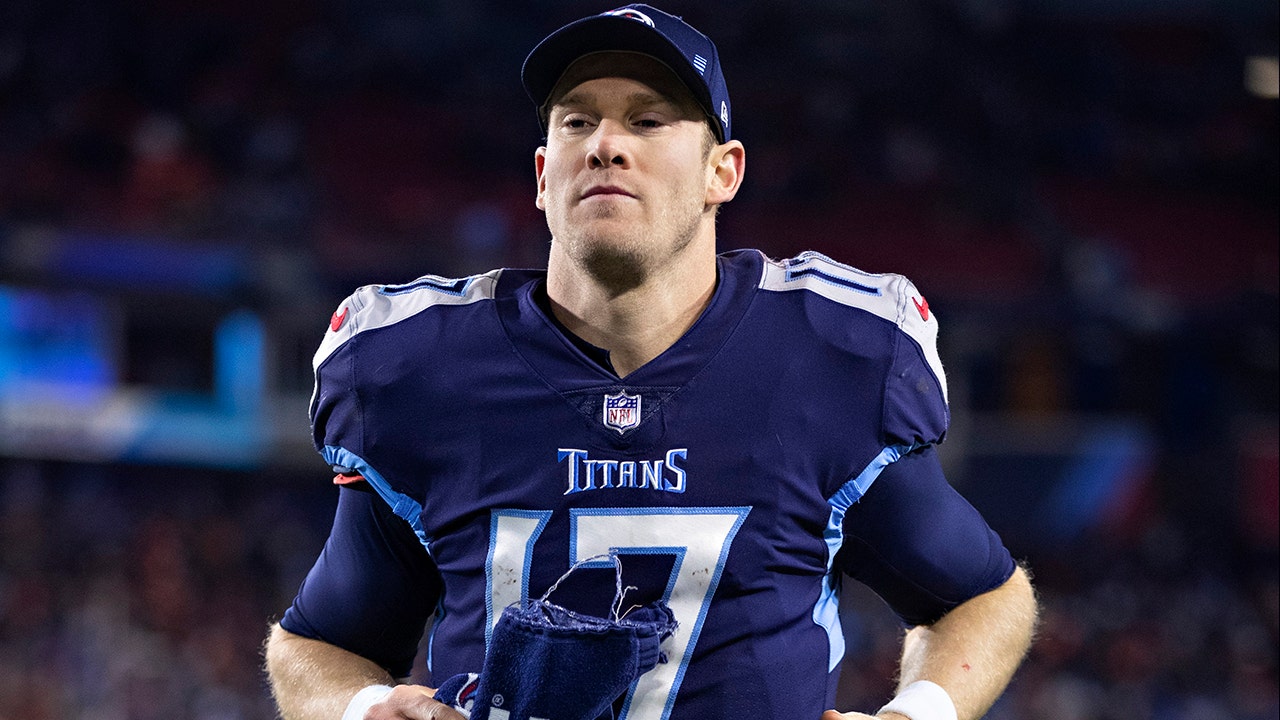 In honor of the 2020 Presidential Election, I take a look at some votes in sports that did not go well.
Ryan Tannehill comes back from nothing to win 2019 Comeback Player of the Year
Tannehill's story is great. After 6 years in Miami, Tannehill was traded to the Titans with the intent of backing up Marcus Mariota. But after Mariota was benched in 2019, Titans went 7-3 after Tannehill as the starting QB and reached the AFC Championship Game.
But by literal definition, he was not the comeback player of the year. He didn't come back from anything!
Four players received more than 2 votes – Tannehill, Jimmy Garoppolo, Darren Waller, and Travis Frederick.
Garoppolo came back from a torn ACL, suffered week 3 of 2018. He returned in 2019 and helped lead 49ers to a 13-3 record, #1 seed in NFC and a Super Bowl appearance
Waller came back from substance abuse issues and caught 90 passes, for 1,145 yards and 3 touchdowns for the Raiders.
Frederick came back from Guillain–Barré syndrome and started all 16 games for the Cowboys
Torn ACL, drugs, and an attacked immune system. Meanwhile, Ryan Tannehill came back from….. ummm…..from….from what? From being bad? From Adam Gase? What exactly did Ryan Tannehill come back from between 2018 and 2019?
For more context on the award, here are the last 10 winners and what they came back from in parenthesis.
2018 – Andrew Luck (missed 2017 season with injuries
2017 – Keenan Allen (tore ACL week 1 during 2016 season)
2016 – Jordy Nelson (came back from a torn ACL suffered during 2015 season)
2015 – Eric Berry (RECOVERED FROM CANCER!!!!)
2014 – Rob Gronkowski (came back from torn ACL during 2013 season)
2013 – Philip Rivers (underwhelming 2012 – similar to Tannehill)
2012 – Peyton Manning (came back from a BROKEN NECK)
2011 – Matthew Stafford (came back from broken collarbone)
2010 – Mike Vick (returned to the NFL after two years in JAIL)
2009 – Tom Brady (came back from a torn ACL)
Tanehill's award win is disrespectful to Eric Berry, among others. I don't get it. Never have, never will.
Rogue Vote in 2013 costs Lebron James first unanimous MVP
Why do voters hate unanimous award winner?
In 2015-16, Steph Curry became the first player in NBA history to win the regular season MVP award, unanimously. It came close to happening twice – Shaq in 2000 and Lebron in 2013 both received 120 out of a possible 121 first-place votes.
I want to focus on the 2013 vote, because it is hilarious and awesome.
Carmelo Anthony got the rogue vote and it came from a Boston Globe writer. You can read more about why the vote went to Carmelo and not Lebron in his own words.
The 2012-13 Knicks were actually awesome. They finished second in the East, just 8 games behind Lebron and the Heat.
Take a look at the stats from that season.
| | | |
| --- | --- | --- |
| | Lebron | Carmelo |
| Games | 76 | 67 |
| Minutes | 37.9 | 37.0 |
| FG % | 56.5% | 44.9% |
| 3P FG % | 40.6% | 37.9% |
| PPG | 26.8 | 28.7 |
| RPG | 8.0 | 6.9 |
| APG | 7.3 | 2.6 |
| BPG | 0.9 | 0.5 |
| SPG | 1.7 | 0.8 |
This is simply a case of voter fatigue and wanting to be different. This isn't the first time or last time Lebron wasn't voted for.
More fun with this vote – writers vote for their top 5 in MVP and two names really pop out that appeared on two separate ballots – Ty Lawson (Nuggets) and David Lee (Warriors).
Ken Griffey Jr inducted into Hall of Fame with less than 100% of vote
Ken Griffey Jr was inducted into the Hall of Fame with 99.32% of the vote.
Come on!!!!
If there's one thing I hate, it's this idea that "unanimous" is reserved for whatever reason. Baseball writers oddly value this idea that no player is deserving of a unanimous induction into the Hall of Fame.
In 2016, Griffey Jr received 99.32% of first place votes. That means he was named on 437 out of 440 ballots. Phrased another way – 3 PEOPLE DID NOT VOTE KEN GRIFFEY JR INTO THE HALL OF FAME!!!
Look, you are either a Hall of Fame player or you are not. The voting percentage means someone did NOT vote Griffey into the Hall of Fame.
13x All Star, 10x Gold Glove, 7x Silver Slugger. He is 7th on the all-time homerun list (630), 16th on career RBI list (1,836), 53rd on career hits list (2,781).
There was never a hint of steroid abuse during an era where steroids were abused.
Three years after Griffey's snub, Mariano Rivera became the first player to ever receive a unanimous induction. In 2020, Derek Jeter fell one vote short of unanimity.
O-Lineman Gets 2019 Second Place Heisman Vote
On the topic of unanimous, LSU QB Joe Burrow probably should have received 100% of the first place votes in the 2019 Heisman Trophy voting. Burrow won by the largest margin in the history of the award, and the highest share of possible points available.
So what can I possibly complain about?
Bruce Feldman of The Athletic gave his first place vote to Burrow and his second place vote to Oregon left tackle Penei Sewell.
Look, I am of the belief that the Heisman is the MVP of college football and it does not have to go to the best QB every year. But you can never convince me that an offensive lineman alone, has the impact of a QB like Burrow or Jalen Hurts (who finished second) or a RB like JK Dobbins or Jonathan Taylor or a LB like Chase Young.
Sewell is dominant and a guaranteed top 5 pick in the 2021 NFL Draft. But it takes 5 people to collectively protect a QB and create holes for the RB and it takes talented guys at those positions to make the OL look good. This was a waste of a vote.
2008 Heisman – Who is Nate Davis?
In 2008, Ball State football had an incredible season, led by former coach Brady Hoke. Ball State went 12-0 in the regular season out of the MAC, before losing the conference championship game and their bowl game to finish 12-2.
QB Nate Davis threw for 3,500 yards, 32 touchdowns total (26 pass, 6 rush) and 8 interceptions. Those are pretty good numbers, albeit against lesser competition than some other QBs.
For example, here are the 4 QBs who finished at the top of the Heisman Trophy voting.
Oklahoma's Sam Bradford won the Heisman after throwing 50 TD passes.
Florida QB Tim Tebow threw 30 TD, only 4 INTs and ran for 673 yards and 12 TDs.
Texas QB Colt McCoy threw for 38 TD and 8 INTs.
Texas Tech QB Graham Harrell, who helped lead the Red Raiders to an 11-2 record and an epic upset over Texas, threw for 5,111 yards, 45 TD, 9 INT
These 4 were truly incredible, during a very fun season. Nate Davis earned 1 second place vote and 8 third place votes. That means 9 people, felt Davis had a better season than the 4 QBs above. That means 9 people, should have their votes revoked.
I'm all for fun and supporting and respecting "the little guys" in college football. But sometimes, you also have to support and respect the best guys.
2018 "Rookie" of the year
This is a matter of opinion, but my opinion is that your rookie season is your first year in the NBA. Whether you play that season or not, is irrelevant.
Ben Simmons was the #1 pick in the 2016 NBA Draft, but missed the whole 2016-17 season due to an injury. When he debuted, he was named Rookie of the Year at the end of the 2017-18 season. Simmons won the award over a handful of worthy players drafted in 2017, most notably Donovan Mitchell.
Even though Simmons didn't play, he still got to experience life in the NBA. He traveled with Philly, enjoyed the locker room, hung around practices, watched film, and learned from some true professionals. While he was doing that, Mitchell was still in college.
Your rookie season is more than just your first playing season – it's your first experience in the NBA, and Simmons experienced plenty despite not actually playing.
Statistically, Simmons deserved the award. But logistically, he did not.